Red Hot This book is now available

a new book about Rock Collecting in North Carolina
You can purchase one directly from Mikes web site at www.mcrocks.com
I highly recommend this book if you are planning on going to North Carolina rock hounding.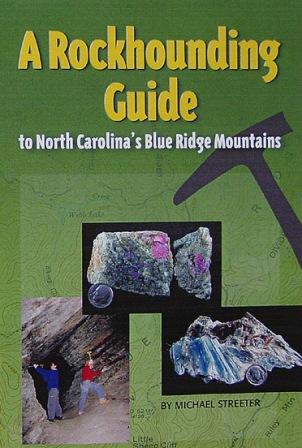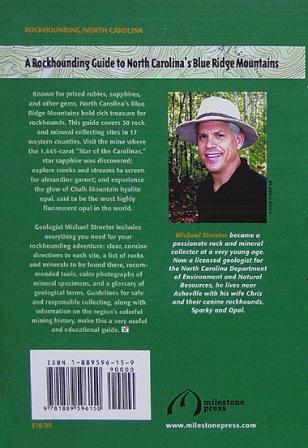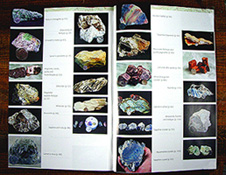 Known for prized rubies, sapphires, and other gems, North Carolina's Blue Ridge Mountains hold rich treasure for rockhounds. This guide covers over 30 rock and mineral collecting sites in 13 western counties. Visit the mine where the 1,445-carat "Star of the Carolinas" star sapphire was discovered; explore creeks and streams to screen for almandine garnet; and experience the glow of Chalk Mountain hyalite opal, said to be the most highly fluorescent opal in the world. This book will lead you to where you will be able to find the following rocks or minerals: actinolite, albite, almandine garnet, amazonite, apatite, aquamarine, autunite, azurite, banded marble, barite, beryl, calcite, cerussite, chaldedony, chlorite schist, chromite, chrysocolla, columbite, corundum, calcite, dravite, edenite, emerald, epidote, feldspar, fluorite, galena, golden beryl, hedenbergite, hyalite opal, kyanite, limonite, magnetite, malachite, marble, mica, microcline, monazite, moonstone, oligoclase, olivine, opal, orthoclase, pyrite, pyromorphite, quartz, ruby, sapphire, schorl, serpentine sphalerite, staurolite, talc, thulite, torbernite, tourmaline, travertine, tremolite, unakite, vermiculite, and wollastonite.
North Carolina State Geologist and longtime avid rockhound, Mike Streeter, includes everything you will need for your rockhounding adventure: clear and concise directions to each site including GPS coordinates, location maps depicting major roads and towns, detailed topographic maps, a list and pictures of rocks and minerals to be found at each site, artistic photographs of mines and minerals, recommended tools and complete directions for their use, color photographs of all mineral specimens, a glossary of geological terms, a complete index of all sites and minerals and a listing of rock and mineral museums and dozens of rock and mineral clubs. Also included in the book are guidelines for safe and responsible collecting, a geologic history of western North Carolina and loads of information on the region's colorful mining history. This book is packed with useful information and is an excellent resource and educational guide and THE SUPERIOR western North Carolina rockhounding guide.
TABLE OF CONTENTS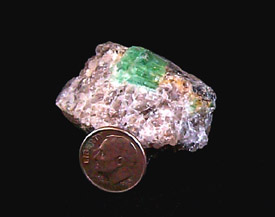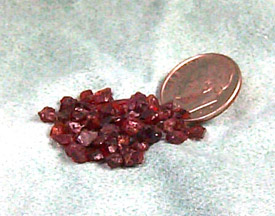 INTRODUCTION
Geologic History
Mining History
HOW TO USE THE BOOK
ROCKHOUNDING TOOLS
CONDUCT IN THE FIELD
PERMISSION TO COLLECT
SAFETY
COLLECTION SITES BY COUNTY
Avery County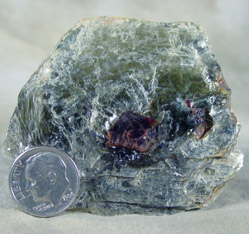 Cranberry Iron Mine
Buncombe County
Black Mountain Kyanite
Goldsmith Mine
Cherokee County
Hitchcock Mine
Murphy Limonite after Pyrite
Vengeance Creek
Clay County
Behr Corundum Mine
Buck Creek
Corundum Knob
Haywood County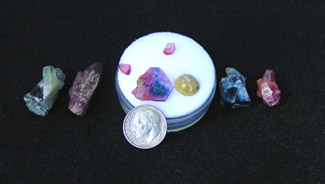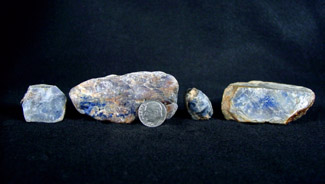 Chambers Mountain Kyanite
Wood Creek
Old Pressley Sapphire Mine
Redmond Prospect
Jackson County
Ruby City
Sheepcliff Mine
Macon County
Madison County
Little Pine Garnet Mine
Shut-in Creek Unakite
Stackhouse Mines
McDowell County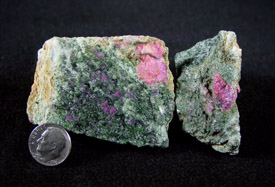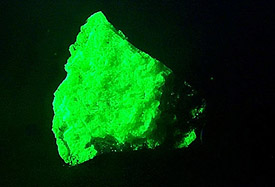 Woodlawn Quarry
Mitchell County
Abernathy Mine
Bandana Dolomite Marble
Sinkhole Mine
Chalk Mountain Mine
Crabtree Emerald Mine
Deer Park Mine
Hootowl Mine
Swain County
Nantahala Talc & Limestone Mine
Transylvania County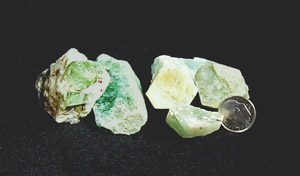 Grimshawe Mine
Yancey County
Mas-Celo Mine
Ray (Wray) Mine
APPENDIX
GLOSSARY
RESOURCES
Area Rock and Mineral Museums
Selected list of Rock and Mineral Clubs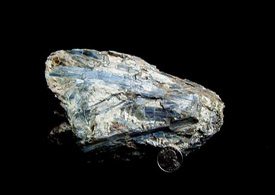 REFERENCES
INDEX OF MINERALS AND SITES
FIELD NOTES
COLOR ROCK AND MINERAL PHOTOS

132 pages; paperback; 2003
RECEIVE A PERSONALIZED AUTOGRAPHED COPY FROM THE AUTHOR!
Price $16.95 plus $4.25 priority mail shipping and handling.
A book guaranteed to pay for itself !!!! You will find rocks and minerals worth many times the cost of this book.